Massage Table Accessories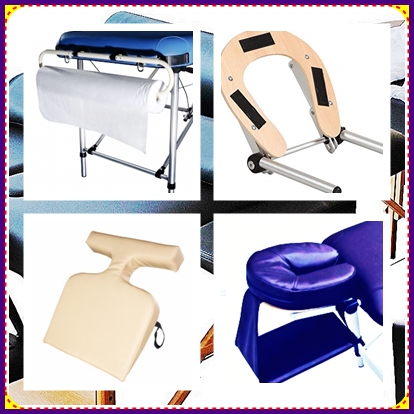 We offer extraordinary deals on not only massage tables but also most kind of massage supplies, accessories. We are dedicated to providing your clients with a complete line of high-quality massage table accessories at the best prices possible.  
---
We support series of table accessories to conveniently and affordably arm facilities with everything that needs to treat almost a full spectrum of patients.  A wide varieties of accessory products are offered including cushions, bolsters, headrests, table carriers and equipment carrying cases, adjustable clinical stools, and more.
---
Upgrade your massage table with our incredible selection of table accessories. Whether the need of adding extra length, width or height, replace missing parts, or other massage table accessories. 
---
Bolsters and Cushions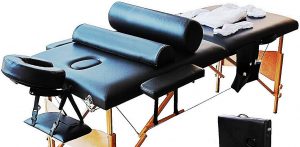 Our full line of massage bolsters and cushions help you bring even greater comfort to your clients. Body cushions, angled cushions, arm rests, back support, comfort bolster wedge, and more are available. Support proper positioning for greater effectiveness with our comfortable cushions and bolsters.
---
Electrical Massage Table Warmers
Our soft Massage Table Warmers provide relaxing and warmth for your clients as they relax under your capable hands.  Keeps your client comfortably warm during the massage.
This table warmer combines advanced technology and craftsmanship. It is incorporated with high quality double-layer helix heating wires. It boosts sound insulating properties, with safety and reliability.  It is equipped with temperature control pad switch for pre-heating purpose. 
It can heat up very quickly and evenly throughout the warmers, leaving no cold patches anywhere, a handy benefit of being able to set the timer for 8 hours.  
---
---
Showing 1–16 of 19 results