Binders, Abdominal, Elastic
---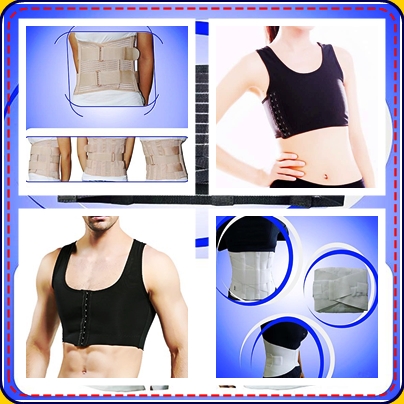 Wearing an elastic abdominal binder may help prevent low blood pressure on standing in people with Parkinson's disease (PD), according to a research published from an online edition of Movement Disorders Clinical Practice.
---
Many people with mid- and late-stage PD experience a sharp drop in blood pressure when standing up from a sitting position. This symptom is also common among people living with the atypical parkinsonism known as multiple system atrophy (MSA) which is called neurogenic orthostatic hypotension (nOH). This can make a person feel dizzy, lose their balance and fall or even lose consciousness.
---
Our abdominal binder is a wide compression belt/fabric that encircles your abdomen. Binders are made entirely from an exclusive stretch material, come in many sizes made from strengthened elastic. Most are sewn with Velcro hook and loop closures at a point that enables an even and custom compression. This brings an easy adjustment with contact closure that well fit with your use.
This product is an important surgical body garment used in the early postoperative phase of surgeries like an abdominal plasty (tummy tuck) or an abdominal liposuction. 
Ideal for providing appropriate compression and support for strains and weakness of the abdominal area.
---
Our binders come in many sizes which is a tailored designed for support after surgery and in specific types of hernias. These may also be used for treatment of back strain acting as secondary dressing. Some styles also offer secondary lumbar support and have straps that hold surgical drainage tubes in place.
---
What's Needed for an Abdominal Binder?
An abdominal binder may be used to speed-up the recovery process after abdominal surgery. Your clients' doctor may recommend that you wear an abdominal binder after:
A caesarean section
Bariatric surgery
An exploratory laparotomy
A hysterectomy
A tummy tuck
Spinal surgery
Carefully-Positioned Abdominal Binder for Spinal Cord Injury :
Support the abdomen
Maintain abdominal pressure
Improve respiratory function
---
Elastic Binders
For many transgender men and gender nonconforming individuals, chest binding can be an essential part of getting dressed. Whether for personal preferences, body dysphoria, or a sheer desire to fit men's clothing better. Binders are excellent for flattening chest to create a more conventionally masculine silhouette.   
---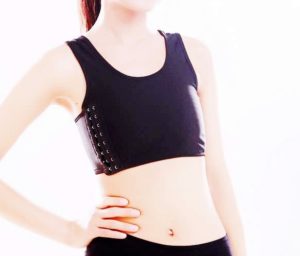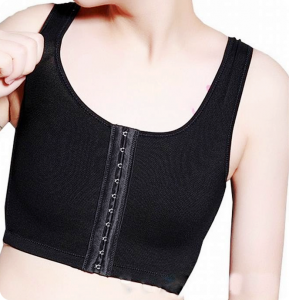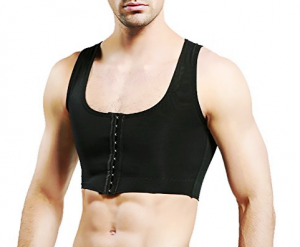 ---
Elastic binding is the act of flattening chest by the use of constrictive and elastic materials. The act of chest binding is common for trans men, but is also done by androgynous people, as well as cross-dressers or performers.  
---
Showing all 5 results