Supplier Quality Audit and Inspection
In line with our QC and QA teams of our own manufacturing, Novetec conducts vendor surveys and vendor audits to officially identify, to review and to analyze potential material suppliers.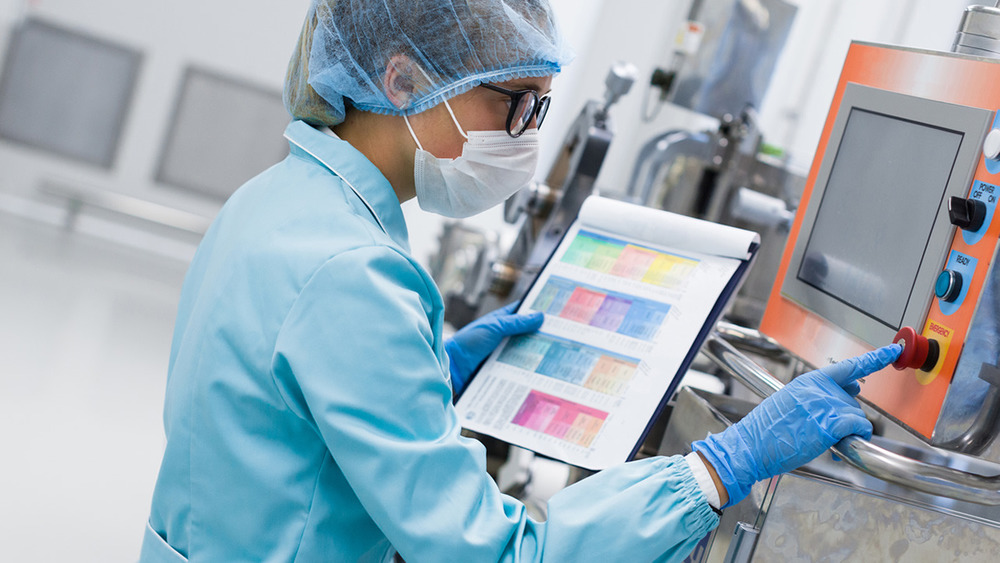 Our research encompasses not only those manufacturers who are currently producing similar product or products within the same category, but also manufacturers whose potential capabilities (based on their equipment and background, etc.) indicate an ability to meet your requirements.
Our Vendor Survey/Audit includes intensive review of manufacturer's background, current production capability, capacity, manufacturing facilities, equipment from production and QC, export experiences, general manufacturing lead time, financial strength and management personnel as well. All these are crucial factors that lead to a successful vendor certification program.
Pre-Shipment Inspection (PSI) or called Final Random Inspection (FRI) will take place when at least 85% of products have been completed that are ready for inspection. In most cases, this will be conducted in-house at plant where the products are manufactured. Special cases will be conducted at forwarder's premises or at pier.
It aims at ensuring products meet quality standards, technical specifications and contractual requirements. This can offer you independent and professional verification on quality, quantity, marking, labeling, packaging and loading of shipments; you will be comfortable on overall product quality prior to delivering of products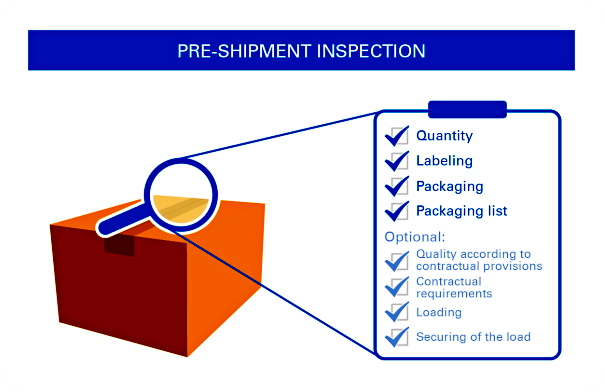 Quality Procedure –
General Guidelines for QC Preshipment Inspection:
Objective
To specify and establish guidelines for QC inspectors to perform preshipment inspection and report
Procedure  
            2.1)  Before Inspection 
            QC inspector responsible for the project should make sure that he/she has the following information with him  –
                    a)   Product specification, inspection checklist
                    b)   Signed samples
                    c)  Shipment information
In addition, QC inspector should check to ensure that the following tests should have been qualified:
                    a)  Functional test and life test
                    b) Transit test
           2.2)  Carton Packaging Inspection 
                    Inspection is performed only upon 100 % completion of a shipment lot.
          2.3)  After Inspection
                   a)  Report should be distributed.
                   b)  Verbal results should be reported.
                   c)  Typical critical/major defective samples should be kept, for review.
Click below to review the Checklists and more Supplier Quality Audit  Procedures. 
Supplier Quality Management... Click to read more>>
Supplier quality management is a critical business practice for companies that increasingly outsource business processes to strategic partners and have increased reliance on vendor products and services. The audit process ensures that suppliers are continually performing at or above the levels outlined in procurement contracts. Incorporate industry best practices for developing supplier audit procedures and checklists to identify under performance that might be timely remedied and encourage support quality efforts in high-performing areas.
Planning
Audit planning is performed by the lead auditor charged with identifying the scope of the audit. Here, an audit performance metric — a combination of a checklist and scoring card — might be developed that identifies measurable performance areas that will be the subject of the audit. Measure factors might include such matters as on-time delivery, order response times, response times to requested corrections and product quality. Additionally, audit plans should address the necessary technical, capital and human resources necessary to adequately perform the audit.
Audit Management
During the duration of the audit, performance data is secured, measured and recorded over a course of time. Information from the supplier is generally required to effectively perform the audit process — such as acquiring and reviewing supplier's quality manuals, policy and procedures, as well as current certifications. There are many areas that require effective management during the procedure. It is important to be prepared for changes to audit schedules or adjustments to the scope of supplier performance review.
Reporting
Audit reports include measurements and data gathered using the performance metric. Audit reporting highlights the root cause of identified performance problems. Here, corrective and preventive actions are included as recommendations. Additionally, prior audits should be incorporated into reports as a way to track historical performance variations. Include qualitative data about the supplier in the report, such as noted performance observations or internal interviews with staff members that work with the supplier. Also, industry performance data is generally incorporated as a comparison tool that provides additional supplier ranking against benchmark standards.
Review
A company should review the results of an audit report with supplier management. This should be a formal meeting that allows supplier representatives to provide feedback about the performance data contained in the audit. Use the audit review process as an opportunity to strengthen the collaboration between the vendors, but be honest about any under performances. This is the time when supplier performance goals and objectives might be established to correct any existing problem.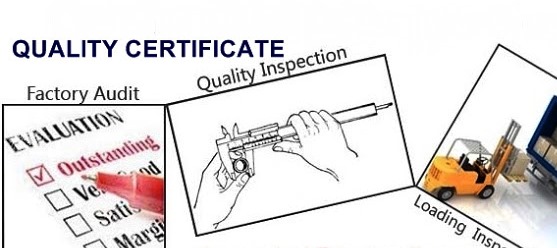 Supplier Quality Audit and Inspection