Walking Boots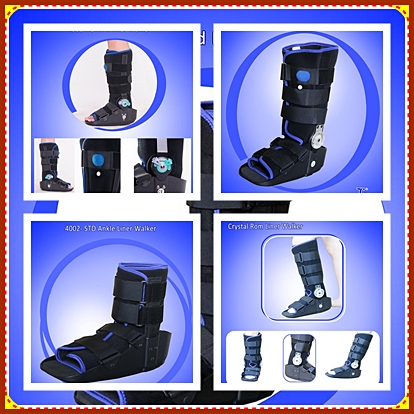 There are many factors to consider when one injures their feet, toes, or ankle. It can be challenging not to become overwhelmed by the different types of braces, materials, and features available. Removable casts and braces are becoming extremely popular compared to the classic plastic model. Medical boots for a broken foot tend to be lighter and more comfortable whereas casts can result in skin irritation, difficulty washing your foot, and being too tight.
---
Our unique walking boots help immobilize the movement of the ankle, foot and calf, and supports the user's weight while walking.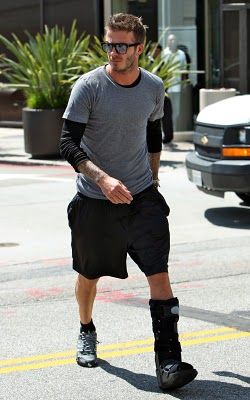 Many times a person who suffers an ankle, foot or lower leg injury will benefit from a walking boot. Our boots are well designed and are strapped to the affected leg and will help immobilize it in order for proper healing to occur.
Dependent upon the individual patient requirements, our walking boots come in a variety of configurations, styles and formats, with differing heights and cushioning choices to better customize the fit for each user. Most of our boots are nice looking and durable, there should be some that suit your needs. 
---
Ours are basically two primary types of boots for broken toes, these being a tall walking boot or a short walking boot. In order for one to heal appropriately, they should consider which boot would work best for one's type of injury. Short walking boots are typical for post-operative foot surgery, metatarsal and digital fractures as well as soft tissue trauma of the foot and ankle. Tall walking boots are common for acute ankle sprains, stress fractures of the lower leg, soft tissue injuries of the lower leg, stable fractures of the foot and ankle and post-operative.
---
Common examples of using our Walking Boots:
Cute Ankle Sprains

Swelling Management

Soft Tissue Injuries

Syndesmosis ( High Ankle) Sprains

Stress Fracture of Lower Leg/Ankle

Forefoot/Mid Foot /Hind Foot Pain and Injury

Stable Foot and /or Stable Ankle Fractures

Post Tendon/Ligament Repairs

Post Bunion Surgery, Achilles Rend-on Ruptures and/or Repairs 
---
Unique Features: 
The boot body is made of tough polycarbonate plastic and boot bottom is attached with a rubber sole that creates a sole shock absorption prove when heel touching ground when walking. The inner and outer layers are assembled with metal strips and a sponge cloth cushion. The sponge sandwiched fabric pad wraps around the ankle and calf.
The wedge-shaped heel pad can adjust the height of the horseshoe, effectively limit the range of motion of the ankle portion. Support the fixation of the toe bone after the soft tissue tendon ligament injury, and the ankle. It generates a protection for the back of the foot, convenient for skin and wound treatment.  Most materials are premium-grade imported parts, anti-allergic, non-fading, durable, tough. They are also light weight, easy to wear and comfortable.
---
Three Versions of Cam Walking Boots to Meet Specific Injury Management Needs:
Adjustable inflation (also known as Air Cam Walkers) provides the patient with an inflatable air bladder giving needed compression for increased stabilization of the injury. Air cast cam walker fracture boots accommodate different swelling patterns that often are associated with the recovery process.
Non-inflated cam walkers have no inflatable bladder, but provide basic support for patients with minor injuries.  They provide an economical solution for your injury.
ROM (Range-of-Motion) version of medical cam walker fracture boot sets the angle of the ankle to a fixed set point or allows a range of movement between a set angle. Medical boot provides beyond 90 degrees of flex if needed. 
---
Showing all 9 results