Clinical Stools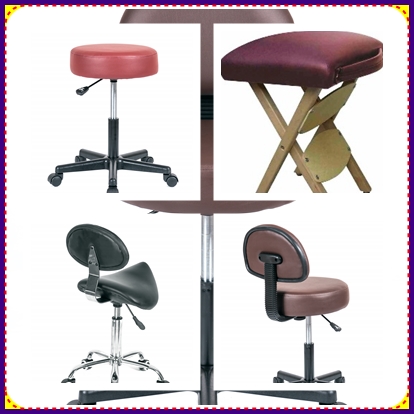 Health is more than just the lack of illness. Being healthy also means feeling comfortable, feeling fit and being optimistic. Today, everything that encourages movement is positive for our health. The active seats effectively bring movement into sitting and therefore more wellness, fitness and health into everyday life.
To ensure the comfort and efficiency of medical personnel, high-quality hospital stools are a must and no health care facility can do without.
---
Our stools can bring you a wide array of sturdy, hard-wearing options for health care clinics, hospitals, private practices, operating rooms, and more. Ideal for surgical, anesthesiology and reconstructive procedures, offering the ultimate in ergonomic performance.
We offer a broad range of stools and seating for the medical profession. From spin and pneumatic models to seating with a variety of backrests, all Novetec stools and seating are designed for the utmost in durability, comfort and affordability.
Unique features: 
Healthcare vinyl upholstery meets international test standard.

Durable star shaped base is extraordinary stable and easy to clean Robust construction and reliable performance in high-quality seating 5 cm semi-firm foam padding for added comfort.

Ideal for exam rooms, procedure rooms, emergency centers or laboratories.

Compact circular shape to allow freedom of movement in confined spaces.

For any quality conscious healthcare facility.

Back height adjustment moves the back cushion up or down to fit various body sizes.

Pneumatic seat height adjustment moves the seat up and down to adapt to various body heights.

Leather options: vinyl and polyurethane.
---
Why sitting in motion is important?
The vertebral chain only works when the pelvis is in a state of unstable balance. Balancing of the pelvis enables balancing of the vestibular-kinaesthetic system.
The following processes are involved in particular:
The movement of the spine changes regularly.
The intervertebral discs are constantly nourished.
The complex muscles of the back are stimulated and strengthened.
The more than 100 joints of the spine are kept moving.
Furthermore, active-dynamic sitting activates your sense of balance and movement functions. This puts you in a better position to be aware of your posture and control it.
In addition, sitting in motion keeps your body's neurophysiological functions "awake"; the nerve metabolism is stimulated, which makes you more alert and helps you concentrate better.
---
Showing all 6 results