Businesses are constantly being tested by our competitors – either on price, quality of goods or service, or convenience. Any competitive edge might be the difference between a new customer and a lost sale.
---
Our procurement services help you streamline the entire product development cycle and to seek out innovative products or services to help get to market effectively. We offer a broad portfolio of services that help you obtain the information you require to make sound business decisions, optimize your supply chain, maintain end to end quality oversight and gain a competitive advantage. With the right procurement tools, enables them to improve upon the current procurement process is critical.
No matter how your products are catagorized into standard commodity items or cutting edge innovative design, we believe enhanced relationship with our business partners are essential to sustain a continued growth.
---
No matter anywhere you operate, our team of experts can develop an evaluation program to meet your needs…
To Know More About Our Processing Operations, Click Below >>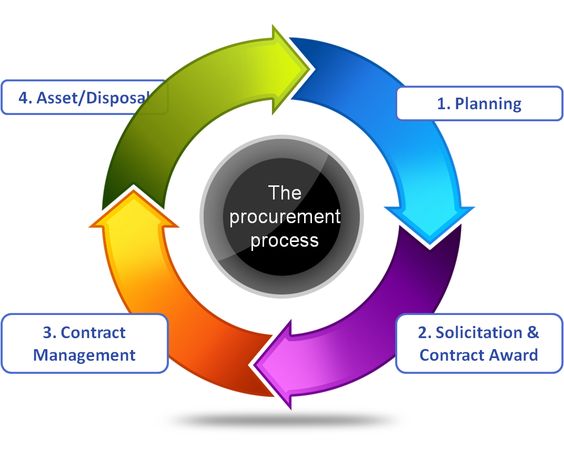 Our Procurement Process Steps and Details, click to review
Sourcing

Review the inquiry package and to follow up with customers, make sure all details are clarified prior to proceeding. Details may include:

Product Specifications
Quality Standards and Requirements
Certification Compliance
Packaging Standards
Materials Usage and Availability, Materials Specifications
Target Cost, if available
Samples Availability

Conduct research with reference to particular industry standard, factory leadership, geographical nature, supplier distribution or pattern, market trend/movement, competitive positioning and others that related to the project.

Vendor Sourcing (web research, industrial seminars, trade magazines, trade shows, referrals, market research and others )

Sourcing for at least 5 potential vendors

Continue updating supplier information data sheet

Sampling – make samples in accordance with the requirements or to benchmark against customer's samples

Vendor Evaluation – focus on pricing, engineering, product quality, follow up service

Vendor Review, Discussion and Negotiation

Supplier Selection

Contract and Agreement Compliance

Order Fulfillment, Vendor Management

Supplier Audit, Suplier Qualification, Supplier Rating

Continue to develop Supplier Alliance and Partnership
Factory Survey  – focus on …
    An extensive Factory Background Research
Manufacturing Capability, Capacity & General Practices
Overall Quality Concepts and Practices
Examine Quality of Existing Products
Export Practices, Existing Countries of Export
General Manufacturing Lead Time
Payment Terms
Strength and Eagerness In Communication
"Request for Information" Data Sheet (RFI) fill up and validate,
Examine factory Quality Manual and QA documentation
Examine entire Quality Systems throught In-Coming, In-Processing and Out-Going manufaturing stages

ISO 9001 – Version 2000

5S QA System

SA 8000 Social Accountability, Country Labor Law Compliance

GMP Standard

Six Sigma

C-TPAT (Customs Trade Partnership Against Terrorism)

PPAP – Production Part Approval Process

FMEA – Failure Mode and Effect Analysis, etc.
Engineering and Product Development  –  focus on…
Preliminary product discussions – ideas, concepts…

Defining product specifications

Completion of engineering designs, drawing, defining specs, tolerance, etc.

Certificate and approval process follow up– ROHS, CE, UL, IEC, VDE, etc.

Convey entire customers' requirements to vendors to make sure no misunderstanding

Cost and budgetary control

Timeline catch-up and proper scheduling putting in place

Prototype, model, tooling fabrication and sampling in process

Initial testing and product evaluation… debugging…

Product approval

Test market and necessary product improvement

Trial run…. final debugging….

Production run and monitoring

Follow up with necessary engineering changes and updates, (ECR, ECN.)
Quality Control/Quality Assurance  – focus on…
Derive a complete Quality Plan and effectively implement it

Coordinate efforts and conduct in-coming, in-process & out-going quality management and inspection.

Set up and implement inspection system with effective inspection plan putting in place

Internationally recognized sampling inspection plan i.e.., MIL Std. 105D – AQL, PPM and others

Driving for continueous improvement in Quality Operating System (QOS) and Cost of Quality Systems (CQS)

Help investigate defect findings with vendor after inspection
Bring up strategic suggestions to drive continuous improvement on product quality, design upgrade and others
QA and Preshipment Inspection
NGL liaise with vendor to request for notification of our inspection in 10 days prior to delivery.
NGL's inspector and QA team should be well familiar with product requirements before inspection. Need to clarify with customer pertaining to all requirements.
NGL issue Inspection Report in 48 hours after passing inspection.
When product rejection or product under pending stage happens, NGL needs to inform customer concerning cause, resolutions or to suggest for remedial or corrective action.
NGL to update vendor rating, scorecards with respect to pricing, on-time delivery, quality, service.
Booking of Shipment
NGL to book shipment from forwarder in 5 days prior to delivery.
NGL to cancel booking in any case when product cannot be delivered on time. It happens like delay delivery, rejection during inspection or others events  that retain product from delivering.
Vendor to send cargo loading plan to NGL 3 days before delivery for NGL to submit to forwarder when cargos are delivered to container depot.
NGL obtain shipping order release from forwarder.
After vessel departure, forwarder submit 3/3 original Bill of Lading to NGL in 48 hours.
Request forwarder for weekly/bi-weekly/monthly shipment reports
Continued Project Management
Manage day-to-day operation for project planning, scheduling, engineering, order fulfillment, etc.
Work under continuous basis:

Vendor negotiation
Payment term
Improvement :

Product design , quality upgrade

Material substitution and upgrade

Product consolidation, logistics efficiency.

Keep appraised of :

current economics
business situation
material shortage and cost fluctuation,
Currency fluctuation
Country labor law update
Change of taxation system
Sourcing infrastructure, geographical benefit
Make recommendations to customer for improvement in product utility, cost, quality, delivery, etc.

Achieve on-time delivery within specified shipping window
Continue develop vendor database, perform vendor certification, develop supplier alliance and partnership
Plant Audit and Procurement Images