Moist Heat and Cold Packs/Wraps, Microwavable and Chilling, Mineral Beads, Therapeutic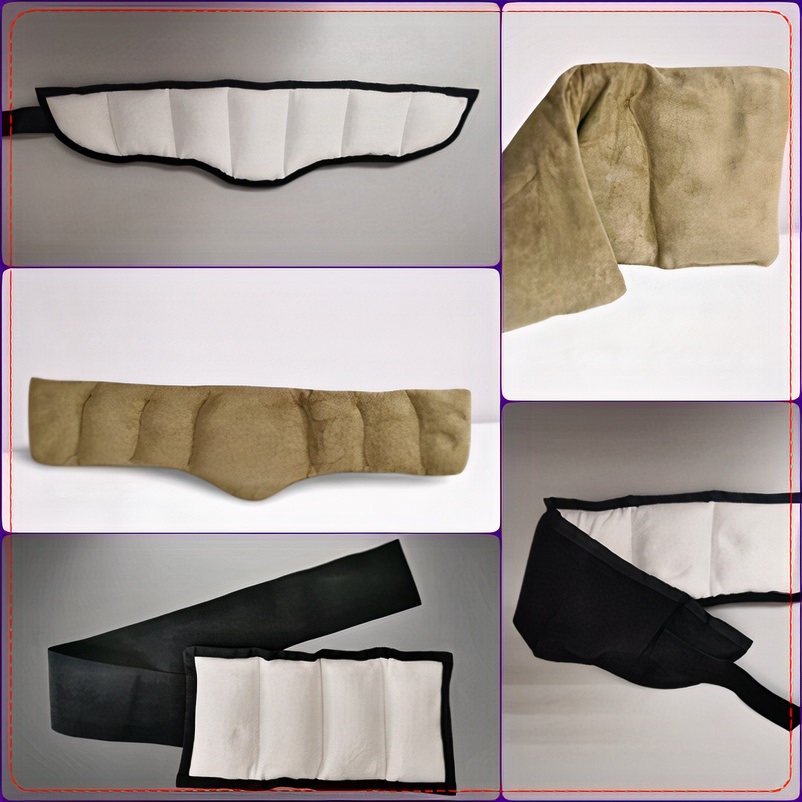 Moist Heat and cold Packs/ Wraps are very commonly used by patients both at home and at the doctor's office or clinics. Microwaveable moist heat compresses with chilling in cold represent a major-breakthrough in moist heat and cold therapy.  
---
This is a drug free method for providing temporary pain relief from such conditions as rheumatic and arthritic pain, muscle strains and spasms, migraine headaches, carpal tunnel syndrome, migraines, and sore muscles and more.
---
Our NOVOTemp™ Warps and NOVOBead™packs produce moist heat by drawing moisture from humidity in the air and retaining it in special therapeutic beads inside the material. Deep penetrating moist heat is an effective pain relief.
---
Besides moist heat function, this WARP series can also provide cold therapy:
Cold Packs and Cold Therapy (Cryotherapy)
---
COLD THERAPY produces vasoconstriction; decreasing the blood circulation. Slowing the blood flow and other fluids into the injured tissue can reduce swelling, muscle spasm, pain and inflammation.
---
Cold therapy is commonly used to relieve acute pain (approximately the first 3-5 days of an acute injury).
---
Key Details- Hot Therapy: 
The packs can be heated in a microwave. The therapeutic, non-organic beads collect and hold moisture from humidity in the air, and retained in the therapeutic beads which can remain warm for 20-30 minutes. This eliminates the need for additional water.

Temperature Release slowly and steady bringing extra comfort for patients.

The beads inside will never break down, dissolve, or develop an odor.

The therapeutic, non-organic beads provide effective heat therapy and, due to their inorganic nature, will never break down, decay, or develop an odor.

The high-quality plush fabric of micro beads with finest and sturdy stitching brings soft to the touch and particularly gentle on skin. Patients will feel extra comfort when in use.

Inhibits odors, mildew

With proper care PACKS and WRAPS can last for years.
---
Application For Use

:
The packs are intended for use in physical therapy centers, rehabilitation clinics, and for personal use.  
These that can effectively be used on the neck, back, abdomen or limbs or other appropriate area of the body. Simply place the pack in the microwave to heat, and enjoy soothing comfort from the moist heat, no water is needed.
Ideal for temporary relief from arthritis and rheumatic pain, headaches, carpal tunnel syndrome, migraines, and sore muscles.
Packs are reusable, contains no latex and are suitable for home and clinic.
---
Cold Therapy, Use Cold Pack To

:
Relieve pain due to sprains & injured muscle

Relieve pain due to minor burns and bruises

Reduce swelling and fever

Relieve minor headaches

Relieve minor joint and tendon pain

Relieve pain due to bites and sting
---
 

For Cold Therapy

:
Place pack in freezer for at least 2 hours or more. 

Knead contents and apply to affected area. Wrap to personal comfort level.

Monitor skin during application to avoid frostbite.

Place pack in freezer bag and store in freezer for future cold therapy use.
---
Product Sizes:
Larger wraps are great for the back and other large areas

Use smaller wraps for joints like elbows and ankles

All wraps come with an elastic belt to secure
---
Showing all 10 results