Hydrocollator Heating Unit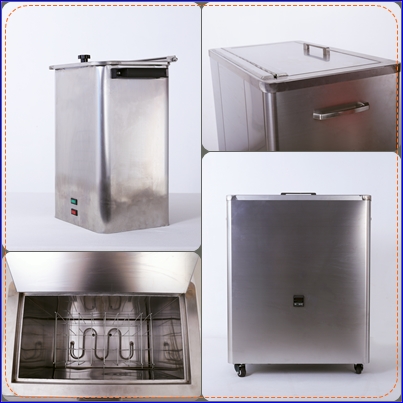 The hydrocollator heating unit was first introduced in 1940s. It consists of a thermostatically controlled water bath for placing bentonite clay -filled heating pads. Not only do physical therapists use their hands and other therapeutic
tools on patients during therapy, but they also use mechanical objects as well. A hydrocollator heating unit is used to heat up "hot packs" that can be used as heating pads on patients with athletic injuries to their joints and muscles.
---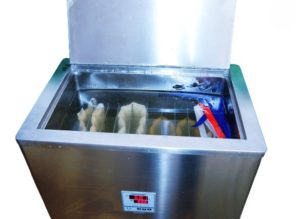 Hot packs help prevent injuries or rehabilitate after surgery, injury or from degenerative disease, enabling patients to regain or maintain their natural motion.
The first choice for physiotherapists, physicians, chiropractors, athletic trainers and kinesiologists.
These stainless-steel heating units suit the needs of outpatient units, physiotherapy departments to the small clinic or private physiotherapist.
---
Features – 
Hydrocollator Units feature an immersion type heating element and a hydraulic capillary type thermostat that function to maintain the packs' temperature in water. Depending on models, the tank is with adequate room to store a multitude of packs that are ready to be used as long as the unit is on and working properly.   
---
Benefits

–
With fiberglass insulation to prevent heat loss dependable, rugged stainless-steel design simple to fill with water. No plumbing required constant temperature of hot packs is maintained.
Fiberglass insulation to prevent heat loss

Dependable, durable stainless-steel design

Simple to fill with water, no plumbing required

Constant temperature of hot packs is maintained

Stationery and mobile units with rubber casters for friction free movement are available.
---
Showing all 4 results