Ice pack or heating pad? What works best for athletic injuries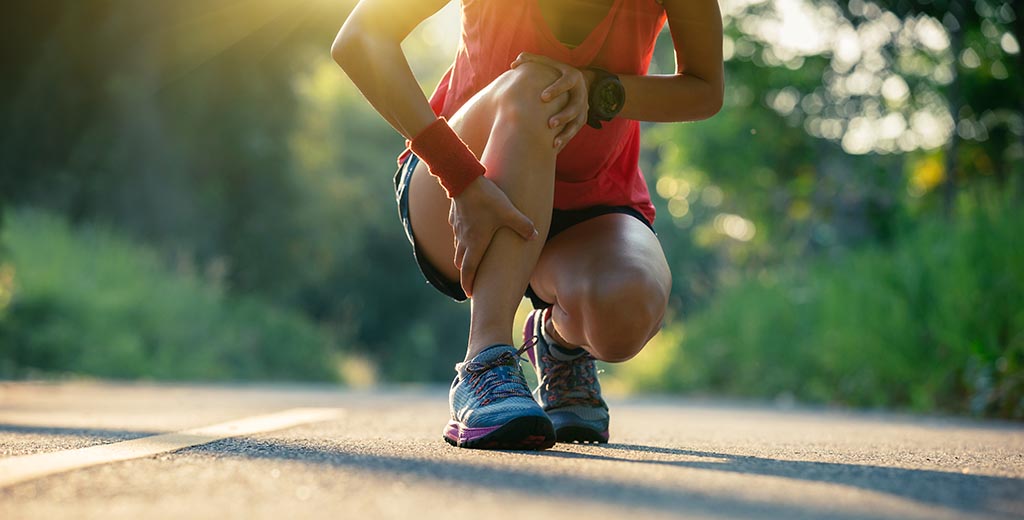 Ice pack or heating pad – What works best for athletic injuries?
Patricia Waldron Published on May 8, 2020
---
Zing! You are running or doing a backbend or just playing catch in your backyard and then your back clenches, your knee twangs or your ankle screams.
Most of these minor injuries from exercise can be treated at home. But, when should you apply heat and when should you use cold?
Sports medicine specialist Calvin Hwang, MD, who is the physician for several Stanford athletic teams, advises that the general rule is to use heat to loosen up muscles before exercise and cold to reduce swelling after an injury.
---
When to use heat? 
Before starting your workout, heat is a great way to warm up cold tendons and joints and inelastic muscles. Heat causes blood vessels to open up, allowing more blood into the area. This provides additional oxygen to power the muscles, and allows an athlete to get up to speed more quickly, Hwang said.
Pre-heating can also help you avoid injuries from exercising with cold muscles. It can be especially helpful if you're dealing with a chronic problem, like a chronic rotator cuff injury or tendonitis, because the heat loosens up stiff scar tissue.
Heat packs and heating pads are easy ways to apply heat, but Hwang recommends placing a layer of fabric between your body and the heat source to reduce the risk of burns. There is no recommended time period for applying heat — your body should tell you when it feels warmed up and ready to go.
---
When to use cold?
Immediately after an injury and in the following weeks is the best time to apply cold. To start the healing process, the immune system increases blood flow and causes inflammation. However, "the body tends to go a little bit overboard, so we get a lot of swelling and pain as a result," Hwang said.
Cold causes blood vessels to constrict, which restricts excess blood flow and brings down the swelling. Cold is also great for numbing pain and can help get you back to exercising sooner.
After a really intense workout or if hitting the gym for the first time in a while, Hwang recommends that applying cold can also help reduce inflammation and muscle soreness.
There's no need to soak in an ice bath or use a cryotherapy chamber — a simple bag of ice wrapped in a towel will work, Hwang said. Just make sure the ice never touches bare skin to avoid frostbite.
Traditional wisdom says to apply a cold pack for 20 minutes on followed by 20 minutes off. But Hwang says that icing periodically throughout the day, perhaps while sitting at your desk at work, is the best way to keep swelling down, especially if you can elevate the injured area.
---
More ways to treat the pain – 
To reduce swelling even further, Hwang recommends an elastic bandage or compression sock. Injuries can cause blood to leak into the space around the tissues, which is why sprained ankles often result in such vivid bruises.
"Compression acts in synchrony with the cold, because it helps squeeze the fluid that has already leaked out into the soft tissues back into the blood vessels," he said.
Hwang also urges injured athletes to use appropriate doses of anti-inflammatory drugs, like ibuprofen or naproxen. When started within 12 to 24 hours after an injury, such as an ankle sprain, these drugs can play a big role in kickstarting the healing process and getting you back on your feet sooner, he said.
Hwang cautions that there isn't a lot of evidence to show that some treatments work, including over-the-counter ointments or a TENS device, which sends electrical pulses through the skin to block pain signals. But pain is so subjective that if these treatments happen to help a patient, there's no reason not to use them.
"It's always fine to try something once," said Hwang. "If people feel better with it, then I'm in support of continuing the treatment, as long as it's in combination with other therapies."